Mitterandos In the News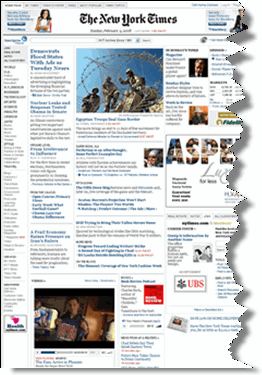 Famous Mitts
The Mitterandos have made names for themselves over the years, appearing in the newspapers, magazines and on TV. Read on to learn more about our famous family.
A CBS New York website article on October 7, 2012 featured John Vingara's Big Blue BBQ as one of the legendary Giants tailgaters.


John Vingara was on ABC News on April 20, 2010 for his efforts to help travelers stranded at New Airport due to the massive flight cancellations as a result of the volcano in Iceland. John and his culinary students prepared 200 brownies, 70 pounds of ziti and made sandwiches. John, Laura and Nicole delivered them to the beleaguered travelers. They even brought a stranded UK mother and son back to their house overnight for dinner, breakfast and a warm bed. View the broadcast.


On September 21, 2008 Laura and her friend, Kristeen, witnessed history being made when the Yanks played their last game at Yankee Stadium. Click here to read their impressions of that historic night and view a slide show of some of the great pictures they took.


Robert Mitterando III - The family of Bob Mitterando held its annual Christmas breakfast on Christmas morning 2007. Among the traditions are giant sandwiches, singing and everyone coming in their pajamas. Missing this year was Robert Mitterando III (Bob's oldest grandchild and son of Robbie Mitterando), who is a Marine serving his second tour in Iraq. Read the News12 article on how Rob was with his family in spirit and view the video of the news coverage of their Christmas get-together.


The annual family picnic has been in the news several times. Read the 1982 and 1991 articles in Newsday.


John Vingara hits the road with his buddies (and the media) for a trip of a lifetime


Al La Rocca has appeared in the news many times regarding his WWII submarine exploits and his involvement in building and displaying submarines.